Over the course of the workshop's lifetime, we've had the privilege of assistance from a number of people. Listed here are the individuals who've helped make the event a success!
Instructors
Kyell Gold (RAWR1-RAWR5)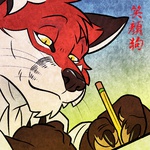 Kyell Gold is an award-winning author and Clarion Workshop alumnus. He is best known for the Argaea and Forester continuities, in which the stories Volle

 

and Out of Position

 

take place
. Kyell has short stories featured in Heat (Sofawolf Press), and many "cupcake" novellas from FurPlanet, such as

 

Winter Games, Losing My Religion, and The Time He Desires. Kyell most recently edited a collection of stories from the New Tibet universe called Patterns in Frost, co-edited FANG 10 with Sparf, and is looking forward to finishing up The Revolution and the Fox. Currently, he's also working on Love Match 3.
Kyell is a member of the Furry Writers Guild and has been the Guest of Honor at a number of conventions. He also participates in writing podcasts, panels at furry and science fiction conventions, and has been the recipient of many Ursa Major Awards for his works.


Explore Kyell's works on Goodreads, FurPlanet, and Sofawolf Press. You can also watch him on Twitter. Of course, don't forget to visit his website, too!



Ryan Campbell (RAWR1-RAWR4)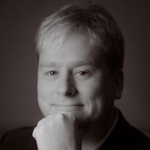 Ryan Campbell is a furry novelist, editor, and short story writer. He is known for many works, including Smiley and the Hero, Koa of the Drowned Kingdom, and the first two books in the Fire Bearers series, God of Clay and Forest Gods, which feature Clay, a human, and and anthropomorphic leopard demigod, Doto. Ryan most recently edited The Rabbit Dies First, has finished the third book in the Fire Bearers series, and is now working on a sequel to Koa of the Drowned Kingdom.

Explore Ryan's works on Goodreads, FurPlanet, and Sofawolf Press. You can also watch him on Twitter. Of course, don't forget to visit his website, too!



Dayna Smith (RAWR5)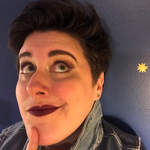 Dayna Smith is a writer of prose, video games, and comics living in north Chicago. She's darn proud to say she just finished drafting the novel version of her story "Hangdog" from Beneath Ceaseless Skies Magazine.
As far as affiliations go, she's an Intrepid Soul from the 2015 Clarion Workshop, a Merchant of Anarchy from the 2014 Science Fiction and Fantasy Novel Workshop hosted by the Gunn Center for the Study of Science Fiction at Kansas University, and brews novels with the Happy Little Comets!
Dayna can be found leading romance workshops at WisCon, eating far too many eggs at Chicago diners, and baking cookies by the hundreds in her basement abode.

Explore Dayna's works on her website, check out her games, and also watch her on Twitter.
Staff
Alkani (RAWR1-RAWR5)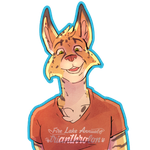 Alkani is the workshop's cat of many hats. Responsible for most of the administrative functions within the workshop, he handles the day-to-day business of the event and the corporate entity who hosts it, the
Association for the Promotion of Anthropomorphic Writing, Inc.
. If you've had any administrative dealings with the workshop, he's probably the long-legged deercat you've interfaced with. When he's not working on the retreat, Alkani puts on a blue hat and works on midrange UNIX, Linux, and enterprise storage subsystems.
In the time that isn't consumed with work or administering the retreat, Alkani pens science fiction short stories set in the Dark Quanta continuity, a universe where furry alien species and humans have stumbled upon an ancient space-warping technology that enables long distance travel. He's also an avid fan of Guild Wars 2, MUCKs, programming, and databases. He also staffs at a few furry conventions and occassionally gives introductory-level panels on writing.